About
A New Portal for Strategic Management Support in Small and Medium-Sized Businesses!
A unique portal for owners and managers of small and medium-sized businesses, start-ups, family businesses and social enterprises.

Created on the basis of Swedish know-how.
Offers the opportunity to:

TEST YOURSELF to find out if you are managing your company strategically.
COMPARE YOUR RESULTS with average results of over 950 selected small and medium-sized businesses in the Czech Republic, Slovakia, Sweden and Finland.
Our practical online lessons will TEACH YOU how to define your company strategy and manage your company strategically.
Free of charge, only simple registration required.

In four languages – Czech, Swedish, Slovak and English

Available from January 2015 at www.strategy4smes.cz
What Will You Find on our Portal?
Step 1 - An online test assessing the state of strategic management in your company
A short, 10-minute test, providing you with a basic assessment of how well your company is being strategically managed. The test is aimed at management methods, not assessing your company's business plans. You will not be required to reveal any sensitive strategic information.
Step 2 - Compare your test results with results from over 950 selected small and medium-sized businesses in the Czech republic, Slovakia, Sweden, and Finland
In the next part of the test, you can compare the results you obtained in individual questions with average results from similar small and medium-sized businesses from the Czech Republic, Slovakia, Finland and Sweden. This will give you the opportunity to find out where your company stands in terms of its strategic management capabilities, compared to other companies. The data used to compare your company with was collected by the STEMMARK agency, based on representative samples – resulting in high-quality comparisons of strategic management in small and medium-sized businesses.
Step 3 - online lessons which will teach you how to strategically manage your company
The most important aspect of the platform are the online lessons, which, using practical methodology, will provide you with instructions on how to set and implement your company's strategy. If your company already has a strategy, you can find inspiration in the online lessons on how to further develop your company's strategic management methods. The methodology which our strategic management lessons are based on, takes into account the tasking reality of managing small and medium-sized businesses – time constraints, operational overload, or the need to maintain a high level of flexibility. A unique feature of our online lessons is also our focus on the strategic management of family businesses and intergenerational transfers (succession) – the most strategically crucial period, which up to 75% of businesses fail to carry out successfully and end up going under.
The portal was prepared by: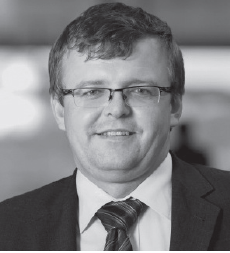 Doc. Ing. Pavel Žufan, PhD.
Since 1995, he has worked at the Department of Management, Faculty of Business and Economics, Mendel University in Brno. In 2003, he was habilitated (Associate Professor) in the field of Industry Economics and Management. From 2003-2009, he was the Chair of the Department of Management, and from 2006-2014, he also served as vice-dean of the faculty. He is a member of the Strategic Management Society, Academy of Management, and a member of the executive board of the World Association for Case Method Research and Application (WACRA).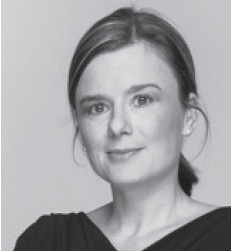 Ing. Alena Hanzelková, PhD, MBA
Alena Hanzelková has spent the past 14 years contributing to both the academic and corporate fields, specializing in the strategic management of small, medium-sized and family businesses, and strategic marketing. From 2004-2013, she worked at the BIBS College, where she was responsible for managing British university programs and PR. She has obtained her PhD from the University of Jyväskylä, Finland, a master's degree from the Faculty of Economics and Administration at Masaryk University in Brno, and an MBA from Nottingham Trent University at BIBS.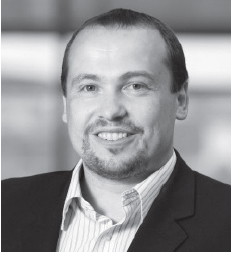 Ing. Tomáš Pyšný, PhD.
Tomáš Pyšný has participated in various projects at a medium or senior management capacity. Since 2000, he has also worked as a consultant in the management field, specializing in strategic management. As of 2005, he has been working as a lecturer on the topic of strategic management at the Faculty of Economics at Mendel University, as well as at BIBS. Tomáš Pyšný is a member of the Academy of Management and a member of the World Association for Case Method Research and Application (WACRA).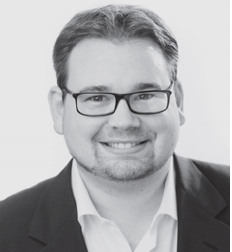 Massimo Bau, PhD.
Massimo Baù is an Assistant Professor in Business Administration at the Jönköping International Business School (JIBS) in Sweden and member of the Centre for Family Enterprise and Ownership (CeFEO). In 2011, he obtained a PhD in Business Administration from the University of Udine in Italy. He is the elected Chair for the Family Business special interest group at the European Academy of Management for the years 2015-2017.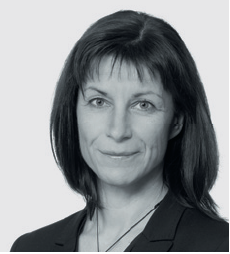 Doc. Annika Hall, PhD.
Annika Hall holds a Ph.D. in business administration with a specialization in owner-managed/family owned businesses. She has more than 15 years of experience in teaching family businesses and advising privately held/family owned businesses with a focus on corporate governance and ownership/leadership succession. Currently, Dr. Hall is the Business Advisory Director at Grant Thornton, Sweden. Prior to joining Grant Thornton, she held a position as assistant professor at Jönköping International Business School, Sweden.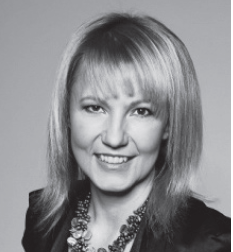 Eva Svobodová, MBA
Since 1990, she has been active in the sphere of employers' organizations, and worked in the Confederation of Industry of the Czech Republic for 15 years. Since 2006, she has held the post of General Director of AMSP CR-Association of Small and Medium-Sized Enterprises and Crafts of the Czech Republic. She initiated a grant program for members of the AMSP CR and happens to be leading the teams of 5 major projects of AMSP CR: Svou cestou-Young Business, Family company, We support craft, Business woman and a Small shop "My work simply makes me happy."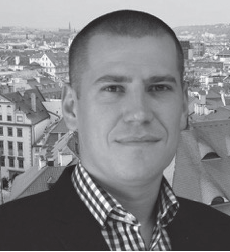 Daniel Jesenský, MSc., MBA, PhD
Daniel Jesenský has been actively working as a member of management of his own companies in the SMEs sector for 20 years. Aside from his current position as Managing Partner in the company DAGO, he serves as the president of the global Association POPAI Central Europe chapter. Moreover, he contributes to the Czech Marketing Association and the Marketing Institute of the University of Economics as a member of the Main and Executive Boards. Since 2013, he has been a member of the Scientific board of the Faculty of Multimedia Communication at the University of Thomas Bata in Zlin.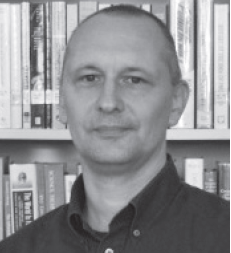 Mgr. Jozef Šimúth, PhD
Mgr. Jozef Šimúth, PhD graduated from Comenius University with a doctoral degree in general psychology. His professional interests are focused on the area of employee development and adult education. Apart from the research and academic activities at the School of Management/City University of Seattle, he has been active in the private sector as a consultant in employee development, recruitment and outplacement.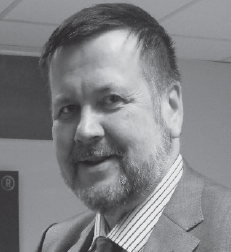 Prof. Matti Koiranen
Matti Koiranen has worked in Finnish universities as a full professor of Entrepreneurship for over a quarter of a century. In addition, he holds docentships in business strategy and entrepreneurship education. For four years, he worked as a Finnish Trade Commissioner and Consul for Scotland and Northern Ireland before entering the academica field (1984-88). He gained work experience in various managerial positions in the Finnish paper industry. He holds an IFERA fellowship and has received FFI's International award.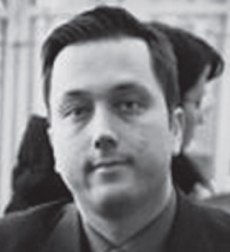 Associate professor, Docent, Dr. Juha Kansikas
Associate professor, Docent, Dr. Juha Kansikas works at the School of Business and Economics, University of Jyväskylä, Finland. He has been a visiting associate professor at the Concordia University, John Molson Business School, Montreal, Canada and visiting research assistant at the Jönköping International Business School, Sweden. His research interests are small business management, entrepreneurship, and family entrepreneurship.